Explore Nature with the Best Birding Apps
Do you enjoy the thrill of spotting a rare bird species? Or are you just beginning your journey into the enchanting world of avian wonders? Either way, the right birding app can transform your bird-watching experience from an enjoyable pastime to a passionate pursuit. We will take flight into the world of birding apps, exploring those that led the flock as of 2021.
eBird: A Birder's Best Friend
Offering a comprehensive platform for birding enthusiasts worldwide, eBird was a pioneer in the digital bird-watching space. Developed by the illustrious Cornell Lab of Ornithology, eBird turned birdwatching into a collaborative science project. Users could record personal sightings, learn about different species, and view contributions from other birders across the globe. Think of eBird as a bridge connecting your local birding community to the world – you're no longer just bird watching; you're contributing to global bird conservation efforts.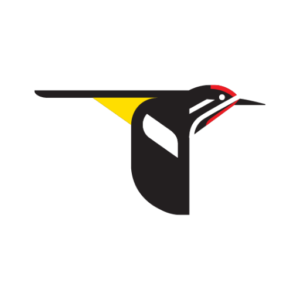 Merlin Bird ID: Magic for Bird Identification
The Cornell Lab of Ornithology had another feather in its cap with the Merlin Bird ID app. This innovative tool was a boon for beginner and intermediate bird watchers, providing a user-friendly approach to bird identification. With a simple Q&A format or the option to upload a bird photo, Merlin Bird ID would shortlist potential matches, turning the process of bird identification into an educational experience.
Audubon Bird Guide: Comprehensive Field Guide in Your Pocket
The National Audubon Society, synonymous with bird conservation, brought bird lovers the Audubon Bird Guide. This app offered a detailed field guide to over 800 species of North American birds. From high-resolution images and informative descriptions to captivating bird calls and migration patterns, the Audubon Bird Guide puts the vast world of avian wonders at users' fingertips.
BirdsEye: Tracking Birds with Precision
BirdsEye offers a unique birding experience. Not only did it provide information on different bird species, but it also used eBird data to show recent bird sightings near the user's location. Perfect for tracking specific species or exploring the local avian landscape, BirdsEye took birding adventures to the next level.
iNaturalist: Broaden Your Horizons
While iNaturalist was not strictly a birding app, it proved invaluable for nature enthusiasts. Helping identify local flora and fauna offered users a broader environmental perspective. As a crowd-sourced science project, it allowed bird watchers to contribute to a growing database used by scientists and conservationists worldwide.
Best Birding Apps Conclusion:
Exploring the world of birds is a delightful journey. With the right birding app, you can transform your hobby into a global exploration. With their diverse and rich offerings, these apps are excellent guides into the avian world. Whether you're a beginner or an experienced birder, there's an app for you. Remember to check for updates and new features as developers continually improve these tools.